The combination of traditional Usui Reiki, Shamanic Reiki and Cosmic Divine Light Reiki Healing provide relief from chronic pain, strengthens the immune, increases energy, improves circulation, rejuvenates the body, calms the mind and brings balance to your whole being.
"Reiki is a form of alternative therapy commonly referred to as energy healing. When combined with more traditional therapies, Reiki can be complementary as it works on the subtle level of the body (at a spiritual, energetic level) activating the body's own innate healing response; initiating mental, emotional, and physical well-being. Reiki originated in Japan as a technique for stress reduction. It's based on the idea that there is an unseen "Life Force Energy" flowing within and around us, creating the ability to sustain life. When our LFE is low, we are more likely to feel sick or stressed. When our LFE is high, we are more naturally vibrant, healthy, and happy."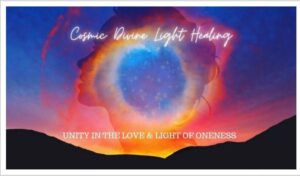 "Cosmic Divine Light Reiki Healing is a safe, natural, high frequency, multidimensional system from Source and consciousness expansion that allows connection through the Angelic Kingdom of Light and Your Cosmic Lineage to your Soul energy in order to bring through powerful healing.
Much more than a healing modality, Cosmic Divine Light Healing is a profound, very high frequency, multidimensional system of healing and consciousness expansion that is developmental on many levels.
What sets Cosmic Divine Light Reiki Healing apart is the pure Divine vibration of pure Light that is brought directly through Source and The Angelic Kingdom, during a treatment to focus powerfully on root causes. Each person responds to the Cosmic Divine vibration in accordance with their own level of development, and the healing vibration feels noticeably different to that of any other modality – whether you are a recipient or practitioner."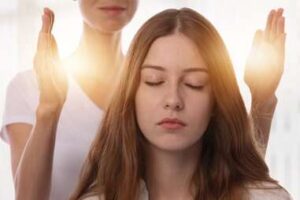 Investment in Yourself and Loved ones.
Audrya is a Reiki master: please contact her to book in-person Reiki or Distant Reiki sessions.
Call or Text Audrya: 707-357-5794
Email: audrya@mendocinosoundhealing.com
To become a Reiki practitioner, you can contact Angelique Larson: www.angeliquelarson.com
Call or Text Angelique: 209-741-3755