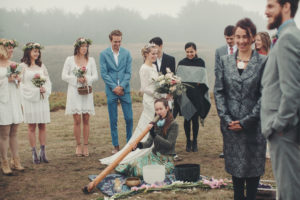 Mendocino Sound Healing offers Music for Weddings and Ceremonies that is fine tuned to your needs.
~The Elk Medicine Drum calls in the spirit of community and support of Mother Earth. Audrya & her husband, Sunny, created this sacred family drum while she was pregnant with their son Orion. It is an honor to play for couples who would love to create a family.
~The Didgeridoo has a deep vibration that can awaken the Kundalini, open your Chakras and connect the supportive loving energy of Mother Earth. Audrya traveled to Australia in 2008-09 to connect with the Aboriginals and other Didgeridoo Masters. She received permission to play the didgeridoo for healing from many different Aboriginals as they appreciated Audrya's humble connection to Mother Earth and her compassion.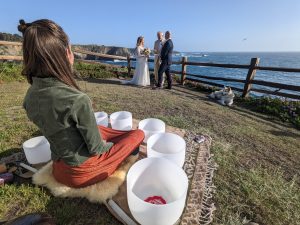 ~The Singing bowls offer a beautiful angelic sound. The Crystal Singing Bowl Audrya plays is for the Throat Chakra creating a space of clear Communication which Audrya sings with. The Tibetan Singing Bowls she plays connect to the other chakras creating balance and wholeness for your Sacred Union.
~The Steel Tongue Spirit Drum has a mesmerizing sound which feels harmonious within the human body. Instantly, you feel relaxed and calm. Audrya's drum has two scales A-minor and A-akebono.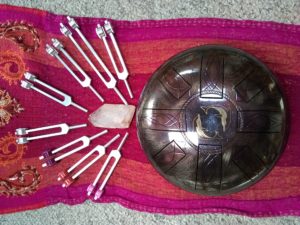 "I hired Audrya to be the mystical musician for my wedding ceremony. She played the Didgeridoo, Singing Bowls and Tibetan Bells. As the bride, I was overwhelmed and excited for many days leading up to my wedding, as you can well imagine. The morning of my wedding I felt extremely un-grounded, when Audrya began to play a Singing Bowl I felt waves of peace and calm wash over me. I began to feel rooted to the earth, my spirit connected with my body, and I was filled with a pure, divine light. I am absolutely thrilled that I found Audrya and that she added her healing magic to my wedding." ~Sara Creighton