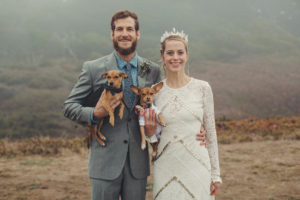 Wedding Ceremony "Audrya is not only a very talented musician and healer, but an amazing woman. She has a wonderful loving and grounding energy, and is very  perceptive, magical, and kind. I hired Audrya to be the mystical musician for my wedding ceremony. She played the Didgeridoo, Singing Bowls and Tibetan Bells. As the bride, I was overwhelmed and excited for many days leading up to my wedding, as you can well imagine. And the morning of wedding I felt extremely ungrounded, as though my spirit were sort of disconnected from my body but during the ceremony, when Audrya began to play a Singing Bowl I felt waves of peace and calm wash over me. I began to feel rooted to the earth, my spirit connected with my body, and I was filled with a pure, divine light. I've experienced such sensations during healing sessions with Singing Bowls before, but never with only one Bowl, and with such magnitude and power. The feeling of grounding serenity stayed with me through the rest of the day. I am absolutely thrilled that I found Audrya and that she added her
healing magic to my wedding."
 ~
Couple's Sound Healing Session "A few days after our wedding, my husband and I went to Audrya for a sound healing session. We both felt a bit drained after all the excitement of our wedding. My husband and I sat on the floor, facing each other. Audrya smudged us both, spoke a few words, sang, encouraged us to sing, used tuning forks to open and balance our chakras, and played a variety of instruments, including didgeridoos, singing bowls, a rattle, and bells. My husband and I were both blown away by how wonderful and powerful the experience was. Many times during the session, I felt my imagination open and creativity flowing through me. When Audrya called upon our spirit animals I saw myself sitting as I was, but with snakes wrapping around my arms and hummingbirds floating in the air around me. As an artist, seeing such amazing visions brought me much joy. My husband and I both came away feeling cleansed, grounded, recharged and empowered. I felt my spirit to be filled with creativity and mystic light. We are very thankful for Audrya and the healing and loving experience she provided for us. As she encouraged us to exchange vows of love towards the end of the session, we felt as though we were getting married again, but this time it was a spirit ceremony, connecting our spirits in a union of love and light."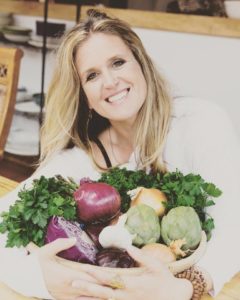 •Yesterday, I had a sound healing session with Audrya Chancellor.
•I came to her with various pains of the physical , emotional & spiritual .. and wrote to her prior to our sessions about my intentions and the things I am working on , playing with and working through right now.
•Not to mention , I'm running nerves around Sunday's workshop. She helped me to feel connected to a loving source of support and ancestral wisdom . And I said at the end "I feel ready for SUNDAY & hope to stay in this open vibration between now & then".
•It was a powerful session. Audrya is a gentle and intuitive guide & healer.
• She was able to Balance it all ( and I arrived with a lot!) as she lead me through a guided meditation and then used sound and tuning forks to balance each my chakras. 
❤
🧡
💛
💚
💙
💜
•I feel the session & it's work will continue to unfold and benefit all areas of my life for years to come ! It feels so multilayered & like so many gears are turning now !
"I had a wonderful sound healing session with Audrya Chancellor this week. I went in with a heavy aura, feeling so burdened and tired. I feel the sound session with intentions to untangle my emotional body from others was very helpful. The didgeridoo and tuning forks were a very calming vibration to me and left feeling so relaxed and centered. I spent the afternoon free from all obligations and people to lie in the garden. Once I was rested, I took a bike ride with Forest and a walk with the pups. Thanks, Audrya, I came in with so much burden and your positive healing helped me release it. A perfect birthday blessing."  Katrina Oak Aschenbrenner of Deep Roots Healing Arts